You can view an introduction to our products in the video below.
https://www.youtube.com/watch?v=OnCOr0EZCQY&t=24s

https://www.youtube.com/watch?v=6XwD_O8k6fM&t=5s
Orange is not the usual color, so it will take a long time, we will ship as soon as possible, we apologize for the inconvenience caused to you.
If you are  the 6th,12th,18th,and 24th(and so on)one who place an order and pay,during the event, then we will contact you and give you a refund. You only need to pay the shipping fee.Get a Paean board."
If you are a student, you don't have enough money to buy,but you really like our electric skateboard. It doesn't matter,as long as you introduce five friends to buy our electric skateboard within three months,we will give you a free Paean board for no fee. You just need to send us an email and explain who is your friend.
Attention:Due to the recent increase in order quantity, in order to help you timely delivery, you must leave your mobile phone number when placing the order.
You can buy two at the same time without paying for postage.



Cruising Range: 
12to 14miles (19-23km)
ALL skateboards  in this store  can accept LOGO customization
The Paean 
(37)

 Electric Skateboard H2B has the main characteristics of a Doublie Lelt Motor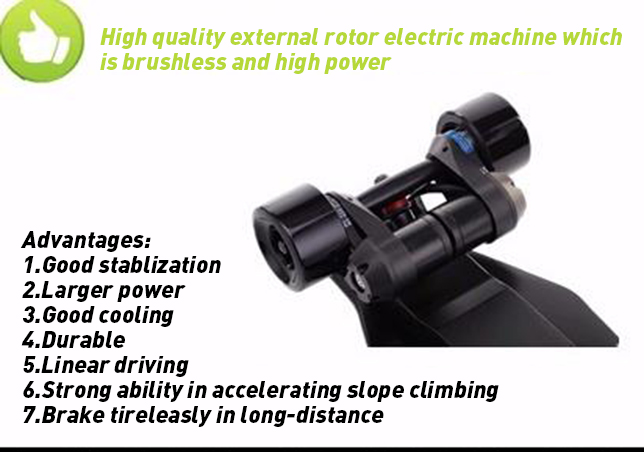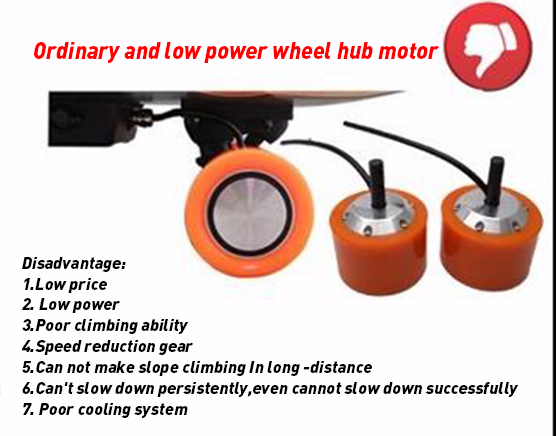 Compared with ordinary motors, dual belt motors have higher stability and climbing capability, and are more durable. 
With a top speed of 28 MPH for up to 25 miles, this e-skateboard is a perfect choice for commuting in urban environments, enjoying adventures on the road, or in neighborhoods. At 13 pounds with a curved design, it is a great shape and size for riders of all ages.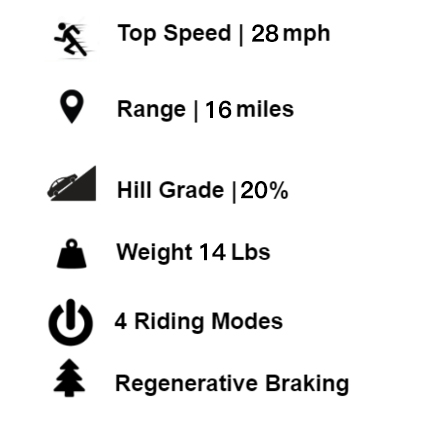 The Paean special remote controller is easier to match than the ordinary remote controller on the market.
3 Riding Modes:
 
Beginner (for new e-skaters) 10 MPH/15KMH
Expert (for experienced riders) 13 MPH/20KMH
Pro (for experienced riders in urban terrain) 25 MPH/40KMH with a faster take-off
  
Paean Electric Skateboard Batteries:
 
  
  

All Paean (37)) skateboard H2B uses  10s2p 36V 4.4Ah standard battery.

  
It can be fully charged in three hours and recycled for 500 hours.
Paean ESC (Electronic Speed Controller):
 
 
 
Paean uses the most popular ESC in the electric skateboard industry, the #1 option by the industry's top brands.
 
Our ESC is proven to be the most reliable ESC with more than 300,000 pieces sold. The design has been continuously improved in the last 3 years.
 
 
 The ESC deactivates acceleration when the battery in remote is critically low. This prevents potential accidents when the remote runs out of power and shuts off mid-ride.
 Smart turn-on, the board turns on automatically when pushed. *Fan Favorite Feature*
 Lock function can completely stop/park on a slope, allowing riders to start on a slope.
 When remote is disconnected, Paean Board will glide. This is safer than automatic braking.  
 Remote show riding modes are clear, allowing a rider to press the power button to wake up remote and see the current riding mode from LED battery indicator light.
 Throttle wheel features a tiny cube on the roll, so you know the wheel's position.
 Change riding modes on the go, without the need to stop the board.
 Compact size is out of the way.
Note: Paean board is waterproof. But for the sake of safety. You must wear a helmet when you ride an electric skateboard. No matter when you leave the skateboard, you have to close the remote control. 
Temperature: Paean Boards performance good in -5 to 42 Celsius degree.  Store at room temperature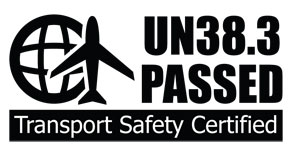 WHAT'S INSIDE THE BOX? 
 

 Completely Assembled Swift Board
 
 Wireless Remote
 
 Power Adaptor - US, AU, or EU plug according to your location
 
 Skateboard Tool
Two Longboard belt